Long Distance Commercial Office Movers in Denver, Colorado
Atom Moving Company specializes in the commercial industry and can handle a move of any size.
For most commercial moves we offer a free on-site estimate, where we can visualize all of your moving needs and create a moving plan according to the floor plan of the new location. The on-site moving plan will include all the services needed for your relocation, the logistics of your move, and a binding moving cost, not to exceed the estimate.
The move planning will include the following:
Pick up and delivery address.
Date and time of the move.
Floor plan of the new location.
Inventory of all your goods.
Equipment and supplies needed for you relocation.
Services required as packing, disposal, storage, disassembly and reassembly of furniture and equipment, moving, amount of movers, amount of trucks, amount of hours, box delivery, electric work, parking permits, building and goods insurance if required.
Tips and suggestions for your relocation.
Our staff is trained to pack your most delicate items and can ensure your relocation will go smoothly, whether you are moving your business to another state or moving within Colorado. We can start the relocation process after business hours, most holidays or during the weekend so you won't lose one hour of your business operation.
Our staff is able to disassemble and reassemble cubicles and partitions, as well as carefully move office furniture and delicate equipment such as computers, servers and other office items that need special attention and care.
We offer variety of packing services for your belongings and will transport them safely to you new business while keeping you inventory organized. We will provide you with special moving labels and an inventory list, which will allow our staff to quickly and easily unload you belongings to their desired locations.
We carry a large variety of equipment to safely relocate your business inventory, such as computer crates, plastic crates for files and paper work, heavy-duty dollies for large and heavy items and special dollies to move cubicles and partitions. We will transport your inventory on clean modern, trucks.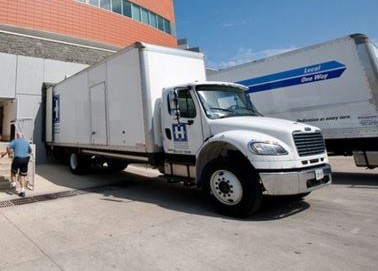 Free Instant Moving Estimate
Thank you. You will hear from us soon.
Wait!
an agent is calling you now from
+1 (800) 680-6439
Please pick up your phone to be connected with an agent to give you a personalized quote based on your move details.